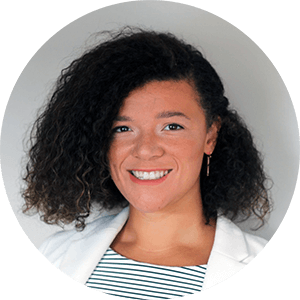 Education
BS in General Social Work | Saint Francis University
Master's in Social Work | The University of Pittsburgh
Insurance Accepted
Aetna
Blue Cross Blue Shield
Specialties
Type of Therapy
Psychoanalytic Therapy
Psychodynamic Therapy
Patient Population
LGBTQ
People of Color
Young Professionals
Issue Focus
About Annamarie Green
Therapy can help you rebuild and strengthen your skills. With my assistance, you can recognize and understand how life events and experiences influence your important decisions and point of view. This new knowledge can allow you to become the healthiest version of yourself.
Sometimes life requires us to build rosters of people that can help us navigate the different paths on which we find ourselves. I am excited to be on your team and work towards creating the most beautiful, authentic, and fulfilling life for you.
I have provided support to organizations and professionals in many industries. I have experience in family therapy, mental health treatment practices, and assisting individuals to adapt to their life transitions. For example, I have supported parents with their postpartum adjustments, young professionals with work-life balance, and persons of color. My strategies are strength-based and I lead with sensitivity, creativity, empathy, and compassion.
I am proud to say I earned my Master's Degree in Social Work from The University of Pittsburgh and my Bachelor's Degree in General Social Work from Saint Francis University. As a person of color, these experiences led my passion for helping individuals transition and adapt to changing environments to meet their goals.
Some fun personal facts about me: I love to run and participate in CrossFit. I avidly appreciate traveling, artsy activities, and trying new foods – especially in the baked goods category.
Unique Approach to Therapy
What makes my approach unique? I am regularly asking for feedback from my patients. How is the treatment going? Are we addressing issues you care about? Do you feel you are making measurable progress? At Start My Wellness, we help people actively engage in making therapy as useful and user friendly as possible. We use this feedback to improve treatment methods, guide therapist training and improve overall customer satisfaction. We believe this patient-centered approach makes Start My Wellness world-class.
Specialized & Extended Training
What makes Annamarie Green stand out is her high level of education and experience. She, along with all Start My Wellness therapists, attends at least 120 hours of extensive ongoing training and personal development per year in treating anxiety, depression, work stress, and relationship problems. This rigorous instruction differentiates Annamarie from others in the field and allows her to provide the highest quality of service to patients.
Reviews |
Write a Review >