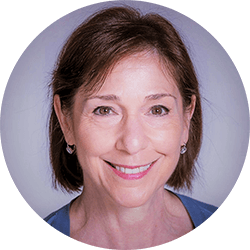 Education
Psychoanalyst | Michigan Psychoanalytic Institute
Master's in Social Work | Wayne State University
Specialties
Type of Therapy
Psychoanalytic Therapy
Psychodynamic Therapy
Patient Population
Adults
Couples
Families
Teens
Kids
Issue Focus
Divorce/Separation
Grief
Marital Issues
Parenting
Relationships
About Marcy
With 39 years of experience as a psychotherapist and 12 years as a psychoanalyst, I help people build on their strengths to accomplish the personal growth they are committed to attaining. Individual adults and couples undergoing stress, loss, transitions or anxiety can be helped to get on a healthier path through the exploration of what is meaningful and what is missing in their lives. Children and adolescents and their parents can find guidance in the restoration of good relationships and reestablishment of a healthy developmental path.
Understanding and compassion guide my efforts to provide a collaborative partnership with people who want to understand themselves better and want to explore what seems to be getting in the way of their sense of success, happiness and peacefulness.
Unique Approach to Therapy
What makes my approach unique? I am regularly asking for feedback from my patients. How is the treatment going? Are we addressing issues you care about? Do you feel you are making measurable progress? At Start My Wellness, we help people actively engage in making therapy as useful and user friendly as possible. We use this feedback to improve treatment methods, guide therapist training and improve overall customer satisfaction. We believe this patient-centered approach makes Start My Wellness world-class.
Specialized & Extended Training
What makes Marcy Palmer Broder stand out is her high level of education and experience. She, along with all Start My Wellness therapists, attends at least 120 hours of extensive ongoing training and personal development per year in treating anxiety, depression, work stress, and relationship problems. This rigorous instruction differentiates Marcy from others in the field and allows her to provide the highest quality of service to patients.
Reviews |
Write a Review >