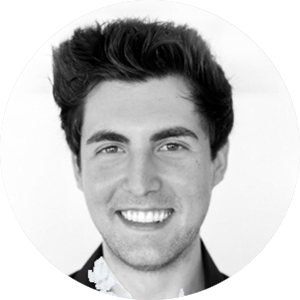 Education
Master's in Clinical Social Work | Wayne State University
Insurance Accepted
Aetna
Blue Cross Blue Shield
Specialties
Type of Therapy
Psychoanalytic Therapy
Psychodynamic Therapy
Patient Population
Adults
Families
LGBTQ
People of Color
Teens
Women
Young Professionals
Issue Focus
Anxiety
Depression
Grief
Life Transitions
Marital Issues
Relationships
Self Confidence
Work/Career
About Mikel Gojcaj
Facing challenges is inevitable in life, but that doesn't mean those challenges have to be faced alone. As a therapist, I have a genuine interest in understanding your story in a deep and meaningful way. With time, we can work together to help you develop a stronger sense of self and agency as we learn about your patterns of emotions, thoughts, and beliefs through treatment.
I completed my Master's education in Clinical Social Work from Wayne State University and continued my education through training programs at The Michigan Psychoanalytic Institute that specializes in Psychodynamic Psychotherapy. My clinical experience includes working with adolescents and adults of diverse cultural backgrounds with issues pertaining to depression, generalized anxiety, grief/loss, and unresolved trauma.
In my practice, I emphasize the importance of having a safe, warm, and accepting environment where an individual can feel understood, valued, and listened to as they share their vulnerabilities to a partner that they can trust. By staying committed and truthful in the therapeutic process, positive change and significant growth is possible and I look forward to beginning that work with you!
Unique Approach to Therapy
What makes my approach unique? I am regularly asking for feedback from my patients. How is the treatment going? Are we addressing issues you care about? Do you feel you are making measurable progress? At Start My Wellness, we help people actively engage in making therapy as useful and user friendly as possible. We use this feedback to improve treatment methods, guide therapist training and improve overall customer satisfaction. We believe this patient-centered approach makes Start My Wellness world-class.
Specialized & Extended Training
What makes Mikel Gojcaj stand out is his high level of education and experience. He, along with all Start My Wellness therapists, attends at least 120 hours of extensive ongoing training and personal development per year in treating anxiety, depression, work stress, and relationship problems. This rigorous instruction differentiates Mikel from others in the field and allows him to provide the highest quality of service to patients.
Reviews |
Write a Review >