While Pride Month is often a celebration of queer love and joy, it's important to remember the ways that judgment and oppression makes members of the LGBTQ+ community vulnerable. Rates of anxiety, depression, substance abuse, and suicide attempts are higher among LGBTQ+ people than the general population, especially for young people. These increased rates reflect the increased risks LGBTQ+ people face, including: housing instability due to unsupportive family, threatened or actual physical harm, and prejudice and discrimination in school, the workplace, healthcare settings, and more. However, queer-affirming spaces and people can be live-saving for LGBTQ+ people.
Mental health experts, including therapists, can help LGBTQ+ people process their emotions and experiences, communicate better in their relationships, and cope with difficulties they face on personal and systemic levels. But family and friends can play a vital role in queer mental health, too! If you're looking to support a loved one who is LGBTQ+, here are some basics to keep in mind.
Share your personal pronouns, and make an effort to use others' correctly.

Start a habit of stating your personal pronouns when you introduce yourself (for example: I'm Lindsay, and my pronouns are she/ her). For nonbinary, trans, and gender fluid people, it can feel anxiety-inducing to be the only one sharing their pronouns. But without doing so, they may be misgendered, which can feel even more distressing. Even after sharing, their pronouns are not always respected and used correctly. By taking the initiative to integrate personal pronouns into a conversation, you can ease some of that worry and signal to your friend that you're someone who can correct others who might misgender them.
If your friend is uncomfortable, don't leave them to face it alone. While more people are becoming comfortable and open to challenging cisgender heteronormativity in our society, LGBTQ+ people still face discrimination and prejudice. Being aware of your surroundings can help you see if something or someone is making your queer friend feel uncomfortable and unsafe. This could mean accompanying your friend to the bathroom, suggesting you move on from this venue to another, or by speaking up directly.
Educate yourself. Not all people share the same experience of their gender and sexuality, so it's important to listen to LGBTQ+ people when they tell you about their experience. But that doesn't mean they should be your only source of information on all things queer. Not only is it unrealistic, it's also exhausting! Take the pressure of your loved one and see what you can learn on your own – at least the basics so you can more readily meet your friend where they're at. Looking for a place to start? The Trevor Project, GLAAD, and the Human Rights Campaign have an abundance of statistics, definitions, action steps for allies, and more.
Are you or someone you know in a crisis? Here are some LGBTQ+ affirming resources:
Trans Lifeline: 1-877-565-8860
The Trevor Project: 1-866-488-7386
National Suicide Help Line: 1-800-273-8255 
Crisis Text Line: Text START to 741-741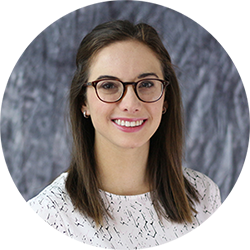 Author: Lindsay Hall, MSW, LLMSW
View Therapist's Bio / Schedule Appointment