Do you ever have difficulty concentrating or getting things done?
Symptoms of attention deficit hyperactivity disorder (ADHD) can greatly impact all aspects of one's life, regardless of age. Properly identifying and diagnosing ADHD is important for accurate treatment. An accurate assessment allows both children and adults to understand what they are struggling with and what is causing their symptoms. It also helps these individuals develop habits and skills to help manage ADHD symptoms. When appropriate, medication is also an option. Here at Start My Wellness, we offer two options when it comes to ADHD Testing.
Traditional, On-Site ADHD Testing
One option is our traditional, on-site ADHD testing. This option is for children and adults of any age, and costs $700 in total. The testing is performed by our therapist Nosa Obaseki, who specializes in cognitive behavioral therapy and humanistic therapy. He will help provide a thorough psychological testing assessment in collaboration with Dr. Bill Bloom, who has 30 years of experience.
The second option is our newly-implemented online ADHD testing/screening program for 6-18 year old kids and teens. You may find yourself asking, "How does online ADHD testing work?" A child's parent and teacher answers an ADHD symptom questionnaire online. The results are then assessed using a well-established scientific method and a detailed results report is emailed to the parent. Below are more details:
This cutting-edge test is available 24/7

This test costs $150 upfront with no add-on fees

The test is fast (30-45 minutes) and yields practical results

The test is easy-to-take, providing simple step-by-step instructions

Results are shared with you, and can be shared with your child's doctor
If you are interested in signing up for either of our ADHD Testing options, please contact us at

248-514-4955

or email mike@startmywellness.com and we'd be happy to get you started!
Wellness is a journey! Let's walk the path together.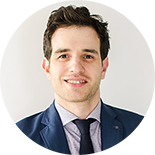 Author: Anton Babushkin, CEO PHD
*This blog was created with the help of Mike Misiak