Driven by Compassion and Accepting Patients
In the fast-paced and demanding world we live in, prioritizing our well-being is of utmost importance. Today, we are thrilled to announce the arrival of an exceptional therapist, Megan O'Gara, who brings a fresh perspective and a compassionate approach to helping individuals on their journey towards personal growth and healing.
With a deep understanding of the challenges people face in their lives, O'Gara is committed to providing a safe and non-judgmental space for clients to explore their thoughts, emotions, and experiences. Her empathetic nature and extensive training make her an ideal partner for those seeking support in navigating life's complexities.
O'Gara holds an impressive educational background, including Bachelor's Degree in Psychology at the University of Dayton and Master's in Social Work at the University of Michigan, specializing in Interpersonal Practice in Integrated Health, Mental Health, and Substance Use. By integrating various therapeutic modalities, such as cognitive-behavioral therapy, mindfulness techniques, and psychodynamic approaches, O'Gara empowers clients of all ages and backgrounds to achieve positive change and personal growth.
When asked about her motivation to work in the field of mental health, O'Gara shared, "I recognize the strength it takes to ask for help. Working with patients that are taking the courageous step to invest in their well-being is what inspires me everyday"
Outside of work with patients in the therapeutic setting, O'Gara is passionate about the mental health benefits of movement. She is an ACE Certified Personal Trainer & group fitness instructor in downtown Ferndale. "My work as a therapist and as a personal trainer has allowed me to take a whole-patient approach in sessions, seeing the combined benefits of therapy and exercise as proven treatments for both mind and body."
O'Gara is excited to announce she is now accepting new patients. Whether someone is dealing with anxiety, depression, relationship issues, grief and loss, trauma, substance misuse or any other mental health concern, she is here to provide guidance and support on the path towards healing and personal transformation. O'Gara wants future patients to know "You are the expert on your own life. Cultivating self-compassion and resilience will be at the forefront of our work together. I believe in you as a unique individual with the ability to grow and heal."
To schedule an appointment or learn more about O'Gara's therapeutic services, please visit startmywellness.com or contact our office at 248-514-4955. Don't wait to embark on your journey towards a healthier and happier life. You deserve it!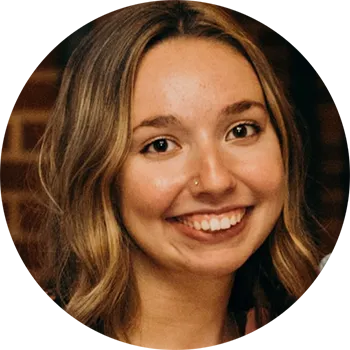 Author: Megan O'Gara, LLMSW
View Therapist's Bio / Schedule Appointment