Moving to a new location. Encountering a global pandemic. Renaming the wellness brand.  Growing from a team of 1 to a team of over twenty.
A lot has changed over the last 7 years. And a lot of that change has been good. 
Change and transformation has the potential to leverage meaningful growth and resilience. But it doesn't happen overnight. 
As an entrepreneur and therapist, my life outlook, both from the lens as an individual and practitioner has been completely transformed. 
I ask myself: How have I managed change over the last 7 years among a transforming healthcare landscape?
March 1, 2015 was my first day in my new private practice. I was scared because I had never run my own business before.  Previously, I had worked in several fast-paced business environments in which these experiences have helped to mold me into the problem-solver and critical-thinker that I am today. I knew that I had several years of experience in helping patients and that I felt confident that I would be able to continue to help the patients seeking and receiving my care. 
What were the things I didn't know then? 
As I acclimated to a new entrepreneurial role, I realized that I had a strong skill set that could be leveraged in new ways. Yet, of course, there was also a significant learning curve.
 First thing: people cannot find you unless you have good marketing. I was talking with a friend recently who said, "My office is like the best restaurant in town but nobody is talking about it!" I was referring to our 47 strong reviews on google and yet when I Google search for "therapy near Royal Oak or Ferndale", my office is not one of the first on the list. 
Of course running an office means good recruiting – I have spent a significant amount of time hiring and training good administrative help. It is very important to have front desk staff who are responsive, answer questions quickly and diligently, are attentive to detail, and most of all, thoughtful towards our patients and customers.
Then of course there is the hiring of clinicians- I started my office while serving as the only provider, servicing psychotherapy sessions while sharing the space with a colleague renting the room next door. Now my group has more than twenty providers, including Psychiatric Nurse Practitioners, Child and Adult Therapists. Our services have expanded as we also offer ADHD testing and dietary consultations to help kids and adults live healthy lifestyles.
I think one of the hardest problems to solve has been how to manage this growing organization of people. The growth is exciting but it also requires consistent pivoting, innovation, and adaptation. I also am discovering the best strategies to balance my responsiveness to the provider's needs while being consistently helpful to our patients.  The well-being of our patients is essential and  lies within our core values. Being able to respond to their requests quickly and effectively can itself be a full-time job, one that requires attentiveness, compassion, and patience.
I have transitioned to my new role of manager (while still seeing patients myself), and it has taught me a lot about running and maintaining an organization. We are always looking to develop new partnerships and would love to connect to provide you with the best, individualized care. 
Learn more about our growth and values by reviewing our website ​​or call us at 248-514-4955.
Wellness is a journey! Let's walk the path together.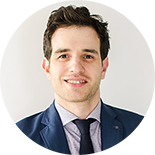 Author: Anton Babushkin, CEO PHD
*This blog was created with the help of Kaitlyn Pfiester