Before we dive into learning about psychiatrists and psychiatric nurse practitioners at Start My Wellness, let's discuss the difference between the two. 
Psychiatric Nurse Practitioner
Psychiatric Nurse Practitioners, also known as master-level nurses, can help diagnose and treat mental health/emotional health issues. This includes all psychiatric, emotional, and behavioral disorders, allowing them to work closely with therapists to monitor patient treatment and medication side effects. They are also trained to evaluate and prescribe medication. On top of that, they can provide short-term therapy.
A psychiatrist, on the other hand, is a medical doctor. And while they receive different training than psychiatric nurse practitioners, their duties regarding your health are pretty much the same. They can both evaluate patients as well as prescribe medication. 
The bottom line is that seeing either one will help you along your journey towards better mental health.
Shortages and Issues With Finding Help
There is a tremendous shortage of professionals who can prescribe medication, meaning it may be difficult for you to find someone without a long waitlist.
Thankfully, Start My Wellness now has three master-level nurses who can prescribe medications! This is crucial for ongoing care because the combination of therapy and medication is helpful for many. Even if you decide against medication (should it be recommended to you), you should at the very least be made aware of your options.
Continuing Educations at Start My Wellness
Like everyone at our practice, psychiatrists and psychiatric nurse practitioners are constantly undergoing further training. 
Our nurse practitioners regularly meet with and consult with an experienced child and adult psychiatrist. Our goal is always to advance our educational and professional standards so that the patient can see the most prepared providers.
Conclusion
No matter who you choose to seek treatment with, we are all dedicated to helping you in the best way possible. If you're still not sure who you should see, call us at 248-514-4955 or reach out to us on our contact page. We are happy to answer any questions you may have. 
We can't wait to help guide you through the healing process!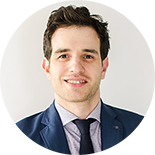 Author: Anton Babushkin, CEO PHD
*This blog was created with the help of Kaitlyn Pfiester