You want to make sure you are getting the most out of therapy. What are the clues to look for? Are you learning new things about yourself and catching yourself when you repeat problematic behaviors? Therapy can help you notice the things that don't work for you and help you put into practice other approaches that may help.
In this video, Dr. Anton Babushkin talks about how he used therapy to learn to be more assertive and appropriately outspoken, and how this has helped his career:
Patient: When am I gonna see results from therapy? 
Therapist: The initial kind of result is, "do I feel like I can talk with this person openly? Can we even interact? Do I wanna come back for a second appointment?" Real results are like, you want to be able to catch yourself in the act, so to speak. Let's say I always do a thing that doesn't work for me, and at first when I come to therapy, I don't even know I do that thing. Then later as I come to work on myself, I recognize, that's the thing I do.
I'll give you an example from my work. When I first started being a business owner, I didn't know how to be assertive with people or how to tell an employee, "Hey, I need you to do this." I felt like there was no way to have that interaction, but I wasn't even aware of that. I was working with my own therapist at the time who helped me point out, "wow, you're not good with assertiveness." So the first step of the outcome of the improvement had to do with, "I'm recognizing the situation where I struggle and I'm recognizing what I'm doing or not doing in that situation." The more I could recognize that, the more I could kind of change the way I handle it.
And over weeks or months, you should see that those new approaches are helping you achieve a different result, different outcome.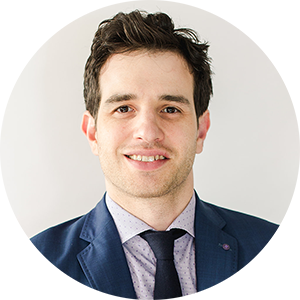 Author: Anton Babushkin, PhD, CEO
*This video was created with the help of Mike Misiak and Tim Forkin