Ask Yourself…
Are they easy to talk to and connect with? Specifically, does it look like they grasp your main concerns?
Most therapists talk and listen to people all day, so they are good conversationalists. Even when you are sharing something difficult, a good therapist can help make hard discussions feel like a natural back-and-forth. Conversations are the medium of therapy, but their purpose is to help you change and improve your quality of life. A good therapist should help you understand how you see your challenges and your role in them, so that you can change patterns that aren't working or are getting in the way of your goals.
Can your therapist provide a useful or new perspective?
Your therapist should be able to help you tune into your own motivations and behaviors. We all have a personal perspective on the world, shaped by who we are and our life experiences; the challenge is our viewpoint is sometimes incomplete, inaccurate or guided by unrealistic or negative expectations, where we can't create the results we are looking for.  A good therapist should help you see your own biases and understand yourself better;  you can use that information to make better, healthier decisions to create a better future.
Do they help you understand yourself in a new way that can help you tackle your goals?
You will know therapy is working when it helps you challenge unhelpful perspectives, manage your emotions better or change decisions that don't lead you to good results. Therapy is a process. It often means confronting challenges and adjusting how you deal with them. Does your therapist help you put things into practice – with their help, can you translate what happens in the conversation into meaningful change? Everything is incremental.  Good therapy should help you figure out what steps you can take to improve your life.  
Remember, you're under no obligation to stay with a therapist who doesn't work for you. Your therapist isn't your friend, but they're not your critic either. Think of them as a neutral advisor. If you're shopping around for a therapist, keep that analogy in mind.
Your therapist's job is to get to the underlying causes of your symptoms, whether they're anxiety, codependency, or something else. Start My Wellness offers multiple therapists that you can see and try to find the right fit. If your therapist isn't working, there will be another person you can see for your wellness. Since SMW is located near Royal Oak by 696 and I-75, it's convenient to visit us from most of Metro Detroit. Schedule your appointment today to start your wellness journey!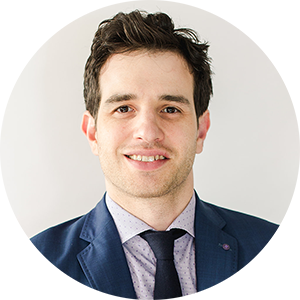 Author: Anton Babushkin, PhD
*This blog was created with the help of Mike Misiak