Mental Illness is Prevalent
1 in 5 adults experience a mental health difficulty at least once a year

66% of People Who Need Help Don't Get It
Social stigma and lack of access reduce access to mental health treatment

Mental Illness is Costly to Employers
Costs include loss of productivity, increased absenteeism and disability claims

80%+ of Employees Respond Well to Treatment
Employees who receive treatment for mental illness reported improvement
Corporate Wellness Services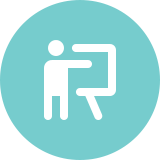 Executive Coaching
We help leaders, from small non-profits to large corporations, enhance their understanding of their team and use that intelligence to improve company culture, productivity and retention.
On-Site Therapy
We offer on-site individual and group therapy sessions to help employees deal with stress, improve productivity, manage conflicts and increase overall well-being.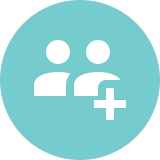 Group Workshops
Common topics in our custom-tailored workshops include self-care, assertive communication, asking for feedback, time management, mindfulness and personal development.
We Make Working
Together, Better
Reap the benefits of a healthier, more energized workforce:
Increase Employee Motivation & Performance
Improve Teamwork & Cross-Cultural Communication
Reduce the Effects of Personal Issues at Work
Increase Employee Morale & Decrease Absenteeism
Create a Happier & More Productive Environment
Improve Employee Recruitment & Retention
According to the Deloitte Global Human Capital Trends survey in 2018, 60% of employees surveyed want onsite mental health counseling and only 21% of companies offer the service.
It's time to make emotional and psychological well-being a critical part of your employment brand and culture.
Call (248) 514-4955 Today!
Corporate Experience
We provide on-site therapy services at one of the largest employers in Detroit with excellent results.
Licensed Therapists
All of the therapists on the Start My Wellness team are licensed to practice in Michigan.
Specialized Training
We require hours of ongoing training, allowing us to provide the highest quality service.
100% Confidential
We keep everything employees discuss in on-site therapy sessions totally confidential.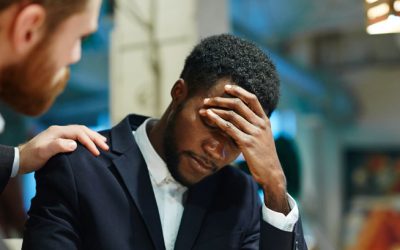 In the wise words of one of my clients, "2020 has been…a lot." Very rarely do events impact our collective cultural consciousness in the way the events of this year appear to have touched us: the sudden death of Kobe Bryant, a worldwide pandemic, economic downturn, and increased awareness about the systemic injustices Black folks face in this country.
read more