Therapy, Counseling & Mental Health

Ferndale, Michigan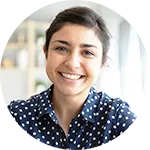 Therapy & Counseling
We can help kids, teens & adults learn new skills to create a more fulfilling & happy life.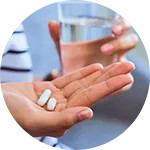 Psychiatric Medication
We provide medication for all ages to treat depression, anxiety & other symptoms.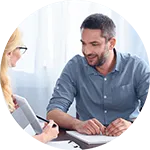 Psychological Testing
We test for a wide range of psychological conditions & specialize in second opinions.
To get started with Start My Wellness,
schedule an appointment online
or call
248-514-4955
. During the scheduling process, we will ask questions to match you with the
therapist
who will best meet your needs including service type, emotional symptoms and availability.
Start My Wellness definitely receives 5 stars. Their staff are incredibly helpful and want you to get the care you need. I did start by seeing Scott, but found him to not be the best fit for me. This can be a potentially uncomfortable situation for someone who already has anxiety on the best of days. Between talking with Laila who I see for medication and WISH I could have her as my actual therapist, and Mike Misiak at the main office, we are all in alignment on what my treatment plan is going forward. I am so impressed with Start My Wellness, which I found through the program my work started, I am going to be doing a full company presentation to talk about my experience and how SMW really does a great job of taking the stigma out of therapy! Thank you to everyone!
I have enjoyed every interaction with Start My Wellness. They are helpful no matter your situation.
The best therapy I could have ever imagined. They finally diagnosed me and gave me the help I always needed. I am forever grateful.
Christopher Smith
2022-06-11
I absolutely love the the people here. Was able to get started right away after getting all the paperwork done. Recommend this place to anyone and everyone
I have not been here but I go to the previous employer of Abigail (Platt) Schellhammer… I'm very saddened she is gone. I have seen her last 6 years. She is so professional and personable. I prayed she stayed in family practice in my area. I may just drive to Ferndale🥰Wishing her happiness. Also letting SMW know how lucky they are to have her. I've went to her replacement this week and let's just say she CANNOT be replaced. I left crying after realizing I lost the BEST practitioner I could ask for. UGH!!!! Best of luck to her though she deserve the world.
Been a patient by of Abigail (platt)Schellhammer in Lansing.. Going to miss her very much..my first appointment without her and the new Dr I was scheduled with didn't show up for my 8:20 appt, I left at 9:30.. made new appt for 11:30 with PA and it's now 12:20 and still waiting😢I told the MA "I never waited for Abigail". … which is true, the place went to h*** in a hand basket when she left…SMW sooooo lucky to have Ms. Schellhammer...her old patient -Jamie Cooley😢