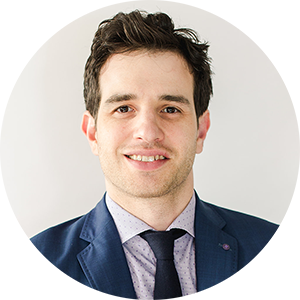 Education
Psychoanalyst | Michigan Psychoanalytic Institute
PhD | Smith College
Master's in Social Work | Wayne State University
Insurance Accepted
Aetna
Blue Care Network
Blue Cross Blue Shield
Specialties
Type of Therapy
Psychodynamic
Psychoanalytic
Patient Population
Issue Focus
Anxiety
Depression
Quality of Life / Satisfaction
Relationships
Work / Career Issues
About Dr. Babushkin
As a highly trained and thoughtful therapist, I have a strong interest in helping you. Many people experience suffering and feel stuck in their efforts to get better. If you would like to find relief from your difficulties, I can help you. My approach is focused on compassionately working with you to reduce symptoms and achieve more emotional freedom and happiness.
I have successfully helped many clients develop inner strengths and resources that allow them to live richer, freer, and more rewarding lives. My advanced clinical training enables me to offer a therapeutic approach that is individually tailored to each person's unique concerns.
I teach at Wayne State University School of Social Work and consult/present at various area businesses and organizations. My specialized training through the Michigan Psychoanalytic Institute allows me to help people from various backgrounds (students, academic/business professionals, people in the medical field, etc).
Unique Approach to Therapy
What makes my approach unique? I am regularly asking for feedback from my patients. How is the treatment going? Are we addressing issues you care about? Do you feel you are making measurable progress? At Start My Wellness, we help people actively engage in making therapy as useful and user friendly as possible. We use this feedback to improve treatment methods, guide therapist training and improve overall customer satisfaction. We believe this patient-centered approach makes Start My Wellness world-class.
Specialized & Extended Training
What makes Anton Babushkin stand out is his high level of education and experience. He, along with all Start My Wellness therapists, attends at least 120 hours of extensive ongoing training and personal development per year in treating anxiety, depression, work stress, and relationship problems. This rigorous instruction differentiates Anton from others in the field and allows him to provide the highest quality of service to patients.
Reviews |
Write a Review >