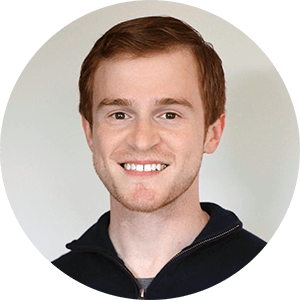 Education
BA in Cognition & Neuroscience | University of Michigan
MA in Clinical Psychology | Michigan School of Psychology
Insurance Accepted
Aetna
Blue Cross Blue Shield
Specialties
Type of Therapy
Cognitive Behavioral Therapy (CBT)
Humanistic Therapy
Psychodynamic Therapy
Patient Population
Issue Focus
ADHD
Anxiety
Self-Esteem
Relationship Issues
Life Transitions
About Jacob Chmara
I see therapy as a road trip: you're in the driver's seat, and I'm in the passenger's seat. You decide where you want to go, and I'll help you get there. Oftentimes the obstacles along the journey become overwhelming, but you shouldn't have to navigate them alone. Whether you're experiencing depression, anxiety, low self-esteem, relationship issues, work-related stress, behavioral issues, or just feeling stuck, I'm here to help. I treat each client as a unique individual with unconditional positive regard, and work to empower and support you in making the changes that you want to see.
I completed my BA in Cognition and Neuroscience from the University of Michigan and earned my Master's in Clinical Psychology from the Michigan School of Psychology with a specialization in Applied Behavior Analysis. My experience includes working with both adolescents and adults in various outpatient settings. I draw from a wide range of techniques, knowledge, and experience to inform my practice, all tailored to address your unique needs.
I understand that starting therapy can be a daunting and scary endeavor. With me you'll find a warm, compassionate, safe environment free from personal judgement. As an active, empathic listener, my goal is to help you feel understood, experience symptom relief, manage daily stress, increase awareness and create a deeper personal connection to yourself.
Unique Approach to Therapy
What makes my approach unique? I am regularly asking for feedback from my patients. How is the treatment going? Are we addressing issues you care about? Do you feel you are making measurable progress? At Start My Wellness, we help people actively engage in making therapy as useful and user friendly as possible. We use this feedback to improve treatment methods, guide therapist training and improve overall customer satisfaction. We believe this patient-centered approach makes Start My Wellness world-class.
Specialized & Extended Training
What makes Jacob Chmara stand out is his high level of education and experience. He, along with all Start My Wellness therapists, attends at least 120 hours of extensive ongoing training and personal development per year in treating anxiety, depression, work stress, and relationship problems. This rigorous instruction differentiates Jacob from others in the field and allows him to provide the highest quality of service to patients.
Reviews |
Write a Review >