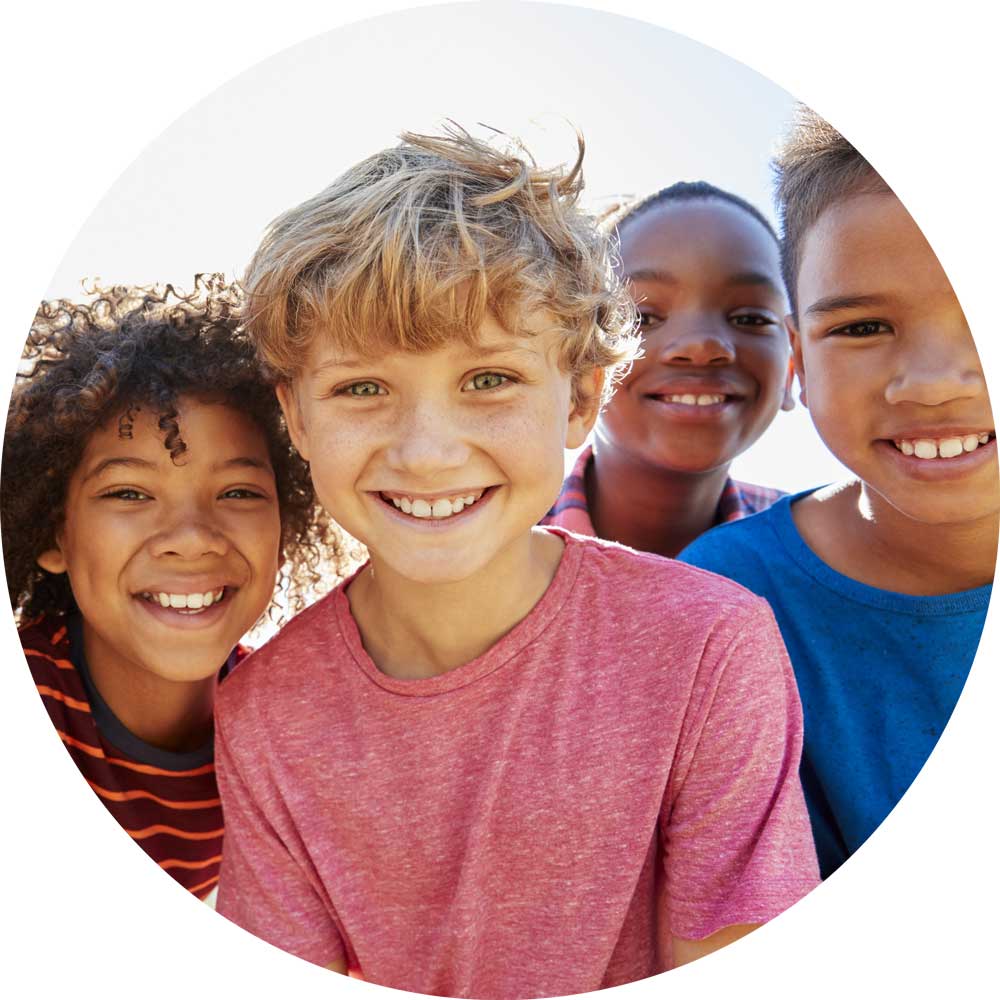 We are experts in helping kids and teens find themselves, recognize their strengths and build helpful thinking patterns and behavioral habits through therapy.
Start My Wellness definitely receives 5 stars. Their staff are incredibly helpful and want you to get the care you need. I did start by seeing Scott, but found him to not be the best fit for me. This can be a potentially uncomfortable situation for someone who already has anxiety on the best of days. Between talking with Laila who I see for medication and WISH I could have her as my actual therapist, and Mike Misiak at the main office, we are all in alignment on what my treatment plan is going forward. I am so impressed with Start My Wellness, which I found through the program my work started, I am going to be doing a full company presentation to talk about my experience and how SMW really does a great job of taking the stigma out of therapy! Thank you to everyone!
I have enjoyed every interaction with Start My Wellness. They are helpful no matter your situation.
The best therapy I could have ever imagined. They finally diagnosed me and gave me the help I always needed. I am forever grateful.
Christopher Smith
2022-06-11
I absolutely love the the people here. Was able to get started right away after getting all the paperwork done. Recommend this place to anyone and everyone
I have not been here but I go to the previous employer of Abigail (Platt) Schellhammer… I'm very saddened she is gone. I have seen her last 6 years. She is so professional and personable. I prayed she stayed in family practice in my area. I may just drive to Ferndale🥰Wishing her happiness. Also letting SMW know how lucky they are to have her. I've went to her replacement this week and let's just say she CANNOT be replaced. I left crying after realizing I lost the BEST practitioner I could ask for. UGH!!!! Best of luck to her though she deserve the world.
Been a patient by of Abigail (platt)Schellhammer in Lansing.. Going to miss her very much..my first appointment without her and the new Dr I was scheduled with didn't show up for my 8:20 appt, I left at 9:30.. made new appt for 11:30 with PA and it's now 12:20 and still waiting😢I told the MA "I never waited for Abigail". … which is true, the place went to h*** in a hand basket when she left…SMW sooooo lucky to have Ms. Schellhammer...her old patient -Jamie Cooley😢

Improve Self-Esteem & Emotional Wellbeing

Learn New Skills to Get Through Difficult Situations
Reduce Anxiety, Depression & Other Symptoms

Learn To Combat Stress & Manage Life Adjustments

Develop Coping Strategies for ADHD Symptoms

Improve Negative Thoughts & Behaviors
Like adults, children go through ups and downs with their mental health. Sometimes these problems reflect different developmental stages and can be considered normal, but when symptoms begin to interfere with your child's daily functioning, it may be beneficial to consider treatment.
Beginning therapy can be scary for anyone, but it can be especially confusing for children and teens who might not understand why they are there. Our primary concern at Start My Wellness is making your child feel safe and comfortable. We will spend the first few sessions getting to know your child and building a therapeutic relationship not only by talking but also through art, play, and games.
Children might not yet have the words to describe what they are going through, which can be frustrating for both you and them. For children between the ages of 4 and 12, play therapy can be beneficial in helping the child work through complex emotions. Play therapy allows children to displace "unacceptable" or "bad" feelings onto toys and act out conflict resolutions.
Our therapists are prepared to help your children and teens develop an enhanced skill set to improve their self-esteem, reduce symptoms of mental illness, and learn strategies to build resilience and navigate complex challenges. Our child therapists can provide help with anxiety, depression, stress, body image, life adjustments, ADHD and much more,
At Start My Wellness, we have trained clinicians to help test for ADHD and identify signs and symptoms. We offer medication management and have psychiatric nurse practitioners who are prepared to answer any questions and concerns you may have regarding if medications are right for your child. We also have a registered dietician on staff who can work with your child to make healthy food and lifestyle decisions that best fit their needs.
There is no one-size-fits-all approach to therapy. Our team of child therapists collaborate with you, your child, and other people on your child's team to get a better understanding of your child's history and their current concerns. We will create a treatment plan specific for your child that will help them learn tools to manage their symptoms and reach their goals. By intervening early, you can improve your child's long term mental health outcomes by helping them be more aware of their own feelings and emotions, and encouraging them to seek help when in need.
We accept Blue Cross Blue Shield, Aetna, Priority Health and private pay clients. Self-pay sessions are $150 per session, depending on the therapist. Please call our office with any questions at 248-514-4955.
To get started with Start My Wellness, schedule an appointment online or call 248-514-4955. During the scheduling process, we will ask questions to match you with the therapist who will best meet your needs including service type, emotional symptoms and availability.
Child & Teen Therapy FAQs
Additional Therapy Services