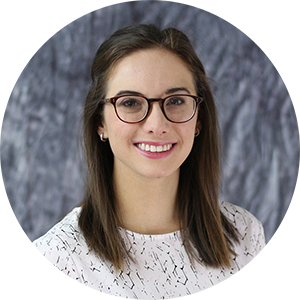 Education
Master's in Social Work | University of Michigan
BA in Psychology & English | Hope College
Insurance Accepted
Aetna
Blue Cross Blue Shield
Specialties
Type of Therapy
Cognitive Behavioral Therapy (CBT)
Dialectical Behavior therapy (DBT)
Patient Population
Issue Focus
Anxiety
Depression
Empowerment
Relationships
Self Confidence
Trauma
About Lindsay Hall
People seek therapy for various reasons. Some find themselves stuck in depression, constant worry, or unfulfilling relationships. Others feel consumed by stress related to work, school, or a difficult life transition. If this sounds like you, I encourage you to reach out and see how therapy can help.
My goal is to empower and support you in making the changes you wish to see in your life. I believe everyone holds the capacity to grow and deserves the opportunity to do so. I work with clients to help them navigate the barriers they face. Through the therapeutic process, clients can experience symptom reduction, learn new skills, and gain a fresh perspective on their life. I would be honored to accompany you on this journey toward your happier, healthier self.
I earned my Master's in Social Work from the University of Michigan, where I focused on Interpersonal Practice and Mental Health. I have worked in both inpatient and outpatient mental health settings, and I am dedicated to providing care that is person-centered, strengths-based, and trauma-informed. I am empathetic, compassionate, and a careful listener. My office is a space in which clients can feel safe and be heard.
Unique Approach to Therapy
What makes my approach unique? I am regularly asking for feedback from my patients. How is the treatment going? Are we addressing issues you care about? Do you feel you are making measurable progress? At Start My Wellness, we help people actively engage in making therapy as useful and user friendly as possible. We use this feedback to improve treatment methods, guide therapist training and improve overall customer satisfaction. We believe this patient-centered approach makes Start My Wellness world-class.
Specialized & Extended Training
What makes Lindsay Hall stand out is her high level of education and experience. She, along with all Start My Wellness therapists, attends at least 120 hours of extensive ongoing training and personal development per year in treating anxiety, depression, work stress, and relationship problems. This rigorous instruction differentiates Lindsay from others in the field and allows her to provide the highest quality of service to patients.
Reviews |
Write a Review >