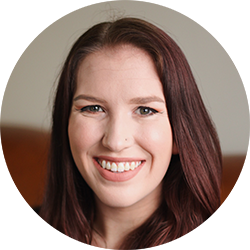 Education
BA in Psychology | University of Michigan
Master's in Social Work | University of Michigan
Insurance Accepted
Aetna
Blue Cross Blue Shield
Specialties
Type of Therapy
Cognitive Behavioral Therapy (CBT)
Psychodynamic Therapy
Patient Population
Adults
Young Professionals
Issue Focus
Anxiety
Career Goals
Mindfulness
Relationships
Self Confidence
Sexuality
Stress
About Stephanie Beaton
As your therapist, I strive to assist you in achieving goals and supporting you through the adversities that you face. Finding a good, compatible therapist can be difficult. I am dedicated to helping each client develop relevant, goal oriented coping strategies and an approach that best suits their needs. Each person is different, and I am flexible in finding ways of working together that are best for you. I am passionate and dedicated to the mental health field, I believe each person is more than their symptoms and should be treated with dignity and respect. I believe the relationship between client and therapist is crucial to effective treatment, and I want every client that comes into my office to feel safe, welcomed and supported. I primarily specialize in adults, but I have experience working with adolescents as well.
I graduated with a BA in Psychology and received my Master's in Social Work from the University of Michigan, where I specialized in the area of Interpersonal Practice with a concentration in Mental Health. I have experience working in community mental health, where I worked with clients with a range of backgrounds, symptoms, and identities, of whom I have been honored to advocate for, support, and assist in reaching their goals. I also have experience as a support group facilitator for the National Alliance on Mental Illness, where I have provided support for a wide range of adults who have various diagnoses. My practice draws from a variety of fields including Cognitive Behavioral Therapy (CBT), Self-Compassion, Mindfulness, Positive Psychology, and Psychodynamic Therapy from a trauma-sensitive approach.
Unique Approach to Therapy
What makes my approach unique? I am regularly asking for feedback from my patients. How is the treatment going? Are we addressing issues you care about? Do you feel you are making measurable progress? At Start My Wellness, we help people actively engage in making therapy as useful and user friendly as possible. We use this feedback to improve treatment methods, guide therapist training and improve overall customer satisfaction. We believe this patient-centered approach makes Start My Wellness world-class.
Specialized & Extended Training
What makes Stephanie Beaton stand out is her high level of education and experience. She, along with all Start My Wellness therapists, attends at least 120 hours of extensive ongoing training and personal development per year in treating anxiety, depression, work stress, and relationship problems. This rigorous instruction differentiates Stephanie from others in the field and allows her to provide the highest quality of service to patients.
Reviews |
Write a Review >