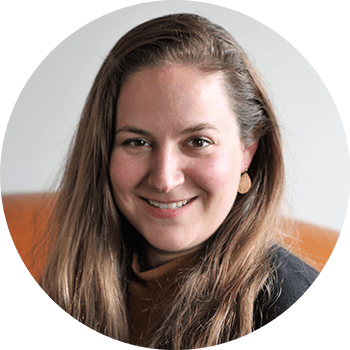 Education
BA in Art History | Rhodes College
Master's in Social Work | Case Western Reserve University
Insurance Accepted
Aetna
Blue Cross Blue Shield
Specialties
Type of Therapy
Cognitive Behavioral Therapy (CBT)
Dialectical Behavioral Therapy (DBT)
Patient Population
Adults
Teens
Young Professionals
Issue Focus
Depression
Mindfulness
Relationships
Self Confidence
About Lauren Anderson
For the therapeutic process to be successful, mutual trust and understanding are essential. I spend time getting to know what brought you to therapy, what other approaches you have tried, and your history. Using this information and my professional experience, we work together to design an effective treatment plan with your unique goals and strengths in mind. Above all, I strive to provide unconditional support and empathetic validation on your journey towards greater self-awareness.
I graduated from Rhodes College with a B.A. in Art History, and I earned my Master's in Social Work from Case Western Reserve University. I have extensive experience providing effective, diverse mental health treatment to a variety of populations, particularly youth and young adults in crisis. I like to utilize a flexible treatment style geared towards individuals' specific needs, goals, and strengths. While my approach to therapy is unique to each client, I like to incorporate elements of Cognitive Behavioral Therapy, Dialectal Behavioral Therapy, and psychoeducation in my clinical work.
Unique Approach to Therapy
What makes my approach unique? I am regularly asking for feedback from my patients. How is the treatment going? Are we addressing issues you care about? Do you feel you are making measurable progress? At Start My Wellness, we help people actively engage in making therapy as useful and user friendly as possible. We use this feedback to improve treatment methods, guide therapist training and improve overall customer satisfaction. We believe this patient-centered approach makes Start My Wellness world-class.
Specialized & Extended Training
What makes Lauren Anderson stand out is her high level of education and experience. She, along with all Start My Wellness therapists, attends at least 120 hours of extensive ongoing training and personal development per year in treating anxiety, depression, work stress, and relationship problems. This rigorous instruction differentiates Lauren from others in the field and allows her to provide the highest quality of service to patients.
Reviews |
Write a Review >