A Glance at Child Therapists
As a practice, we focus on recruiting talented and thoughtful clinicians who work with kids, starting with our child therapist, Kendra Nash. Kendra specializes in helping children struggling with depression, anxiety, and stress. Her goal is to help empower them with tools to grow into the person they want to be.
Kendra is also well equipped to help your patient and their parents deal with the complicated emotions of complex medical diagnoses.
A Glance at Nurse Practitioners
Depending on the child's needs, they may need medication and therapy. This can be a challenging choice for parents and families. With a helpful clinician, they can help you understand the options. Kim Krummery is our go-to for medically complex children. She also has training in Cognitive Behavioral Therapy (CBT) and medication evaluation & treatment.
Also joining our team are nurse practitioners Laila Marashi who specializes in children, and Abby Schellhammer, who helps teenagers and adults.
Location and Online Sessions
Many parents would prefer to have their children attend in-person sessions. Kids usually express themselves through movement and play, so meeting in person can help facilitate the vital relationship that will help guide the treatment and the good communication essential for progress.
Luckily, Start My Wellness is located in Ferndale, Michigan, so if you're in Royal Oak, Berkley, Southfield, Detroit, or Birmingham, you're less than fifteen minutes away.
However, if your patients are further out, don't worry. We also offer online therapy to anyone in the state!
Insurance Coverage
Not only do we offer online therapy, but because we would like to increase access to child therapy and child psychiatric medication, we accept most major insurance plans and are in-network with BCBS, HAP, McLaren, and Aetna.
Our Collaborative Mission
In short, here at Start My Wellness, we are proud to partner with other medical professionals to help better our community. We believe that we can achieve better outcomes through close collaboration.
If you are a pediatrician or other medical provider and would like to find out our availability, please don't hesitate to reach out! Message us on our contact page or give us a call at 248-514-4955.
We can't wait to join you in helping the children and families of Pure Michigan!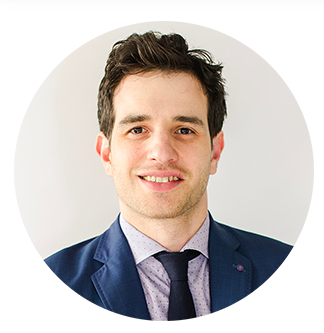 Author: Anton Babushkin, CEO, PhD
View Therapist's Bio / Schedule Appointment
*This blog was created with the help of Kaitlyn Pfiester