*(The examples provided below are composite cases, synthesizing disguised information and not any patient in particular)*
Your current stage of readiness towards coming out can shape your goals in therapy
Exploring how coming out can impact your life can shed light on what to expect and how to grow
Your therapist's job is to meet you where you are and be a helping force as you take control of your own coming out journey
When LGBTQIA clients come to therapy looking to understand their identity, process experiences of judgment or acceptance, and work toward feeling good about who they are, their current stage of coming out can shape the goals for our work together. According to Vivienne Cass' model of sexual orientation identity formation, there are six stages through which people can move: confusion, comparison, tolerance, acceptance, pride, and synthesis.
When Laura introduced herself to me, she set the tone that the way she presented to me was really her, rather than the deadname and gender listed on her driver's license. Laura was in the stage of identity pride: she was trying to distance herself from straight, cisgender people and to immerse herself in the trans and gender-nonconforming community. However, this was causing significant rifts with her family, whom she lived with. Her family members were struggling to understand and accept Laura as a young woman. They didn't understand why she spent so much time away from them and was often shut in her room, online with friends they had never met. But to Laura, they were the best friends to have, because they too celebrated their LBGTQIA identities.
Together with these friends, Laura felt bolstered by support and pride, and protected from the judgment of others. In some ways, she felt like a teenager again: rediscovering herself and her interests with a bravado that her family couldn't compete with – for now. Our work in therapy focused on her anger toward and rejection of heterosexist ideals that kept her closeted until her mid-20s. She needed to be allowed to feel and process her "us vs. them" adolescent mentality before she could truly hear her family's questions and concerns as well-intentioned, rather than malicious judgment.
Working with Brianna was different. She was in a stage of identity comparison: she was reading blogs and watching YouTube videos by lesbians who were out, testing to the waters to see what that could look like for her. She was hesitant to call herself a lesbian, but had begun to accept that her attraction to women was more than a fluke. Our work focused more on processing her emotions as she began to view past experiences through a new lens: for example, the love and longing for the closeness she had with some friends growing up took on a different meaning.
We also spent time thinking about the future, because even though she was beginning to accept her attraction to women was real, Brianna wasn't sure that she wanted to come out – now, or maybe ever. She felt significant grief at the idea of losing the privileges that come from living a heterosexual life.
We worked to challenge internalized shame and to explore how coming out would or wouldn't contradict other important aspects of Brianna's intersectional identities. Brianna ended therapy in the same stage, but closer to identity tolerance than when she had begun.
No matter what stage you're in, your therapist's job is to meet you where you are and be a steady force in the background as you take control of your own coming out journey.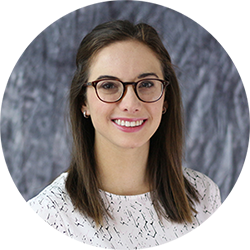 Author: Lindsay Hall, MSW, LLMSW
View Therapist's Bio / Schedule Appointment