What Is Combined Treatment?
Combined treatment is when your therapist collaborates with other health professionals to learn more about how to provide you with the best treatment plan. In other words, this means that psychologists, dieticians, nurse practitioners, and psychiatrists all sit down to learn about each other's specialized fields. 
How Is This Helpful For Your therapist?
When therapists participate in combined treatment training, they are learning about more than just talk therapy!
While your therapist is trained and certified in psychology, it's beneficial for them to sit down with professionals in other fields. For example, they may sit down with a psychiatrist to learn more about medications and what signs to look for to see if a client may need to seek further treatment along with therapy.
The same concept also applies for psychological testing. While some therapists are trained in this field, others are not. Unfortunately, therapists cannot specialize in every field you may need help in. By having a therapist who utilizes the combined treatment method, you can rest easy knowing they are receiving ongoing training. 
This also provides them with a network to be able to refer you to a medical professional they know and trust should the need arise. For example, your therapist may be able to help you overcome depression, but if they see signs of ADHD, they will now know how to spot potential signs of it and refer you to an ADHD expert.
Conclusion 
Now that you know the benefits of combined treatment, you can discuss this with your current therapist. Or, if you don't have one yet, let us know! Here at Start My Wellness, we are always ready to bring on new clients whenever possible. 
If you're ready to get started with mental health professionals who work together for your benefit, call us at 248-514-4955 or reach out to us on our contact page. 
We can't wait to talk with you!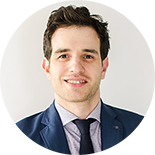 Author: Anton Babushkin, CEO PHD
*This blog was created with the help of Kaitlyn Pfiester