In this video, Dr. Babushkin speaks about how parents can prepare their children for a complex, changing world. Therapists often help kids with various types of anxiety. For example, feeling overwhelmed or lacking confidence in social situations. One of the challenges for parents is assisting their young children in "taking apart" such issues and tackling them in piecemeal, bite size pieces. How does one teach a child to be confident and take those skills into the larger world?
This video addresses some of those struggles. Dr. Babushkin describes how many common difficulties like, 1. doing well in school, 2. making and keeping good friends 3. identifying and pursuing longer term goals, can be approached in incremental and productive steps. With the help of parents, and sometimes a good therapist, children can learn how to identify and respond to various types of anxiety. Kids can learn, for example, how to delay gratification and pursue goals that bring them longer lasting satisfaction (in place of short lived fun and the inevitable "bad feelings" that come with not being as successful). Over time, kids can build on these steps and gain confidence to tackle new challenges – such as harder classes, preparing for college, balancing school and after school activities and relationships.
Take a look below for tips on how to help children develop better coping skills.
https://youtu.be/9-csxJ0pECk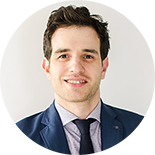 Author: Anton Babushkin, PhD, LMSW
Therapist & Start My Wellness CEO