The Courage to Start Therapy – Shil Sengupta, MSW
*(the examples provided below are composite cases, synthesizing disguised information and not any patient in particular)
I have been reflecting on the common misconception that entering therapy is associated with the idea that something "is wrong with you."  In fact, most of my clients could be classified as high functioning. Often they seek help because they feel stressed by situational pressures.  Often their achievements do not give them the happiness and satisfaction that they had anticipated. More often, there are tensions in their primary relationships with a romantic partner, parent, or child.
I see these as basic human problems, and these clients have chosen to confront and improve their present and daily life. The tools of psychotherapy don't exist merely to fix something that is "broken" or "wrong." They are meant to enhance well-being, joy, and relatedness. Choosing to enter therapy means having the courage to confront behavior and beliefs without pretending that everything "is fine;" it is the courage to take responsibility for unhappiness and the circumstances that arise in daily life.
Successful professionally and personally, Melissa is an executive at a large company and has a family: a husband and two young children. However, she feels overwhelmed by her obligations and the inability to enjoy her accomplishments. In spite of her achievements, she feels anxiety more than joy regardless of all the milestones that she has reached.
In our collaboration, we discovered that she grew up in a demanding family where failure could not be tolerated, and success was the expectation. Melissa's fear of failure prevented her from enjoying her successes. She had internalized the expectations of her parents and became her own relentless self-critic. She was unable to give herself credit for accomplishments and could not find pleasure in her achievements. She focused on what needed to be corrected. Her fear of failure lay behind the motivation to achieve, but she was often unable to recognize herself as the strong and competent woman that she was.
In our sessions, Melissa learned that what she feared was her own critical self. Because she did not feel acknowledged by her family, she had not learned to appreciate herself. Recognizing her accomplishments allowed her to feel "good enough" for her family.
In the course of treatment, she confronted her anxiety, as well as her achievements. She was able to take more pleasure in the life that she had created.  This is the possibility that exists for emotional wellness that skillful psychotherapy can help attain. Successful psychotherapy is discovery of what has motivated us or what has held us back in our striving to lead a meaningful life. Once we acknowledge the roadblocks, we can level them, and continue the journey.
Call 248-514-4955 to find out how Start My Wellness can help you!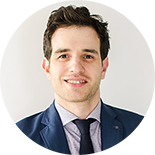 Author: Anton Babushkin, PhD, LMSW
Therapist & Start My Wellness CEO