If you've ever sought out care for your mental health, you know how much therapy can help. The same goes for professional help around food and diet. By combining the two, we can now access the correlation between them. Here are a few reasons why you would want your therapist and dietitian to discuss your health.
1. Better care for eating disorders
If you are struggling with an eating disorder, you've likely encountered the toxic, harmful messages of diet culture. While it may be tempting to think this has only impacted your habits in the kitchen, it's very likely these messages have infiltrated other aspects of your life.
There was a reason you felt the need to partake in diet culture in the first place. This could be caused by a difficult upbringing, being told you weren't enough, or simply the messages all over social media telling us to be "smaller", regardless of our mental and physical health.
By having a dietitian who is in contact with your therapist, together, they can come up with a plan to help you heal your relationship with food and your relationships with yourself.
2. Changes in mood due to uncovering trauma will impact your eating habits
As you partake in therapy, extremely difficult and sometimes triggering topics are bound to come up. If you have found comfort in food or extreme exercise, you may find yourself falling back on those habits while processing tough emotions.
Your therapist can speak with your dietitian to help set up a plan to help you cope.
3. Keep From Overlapping Difficult Topics.
Healing an unhealthy relationship with food is no easy feat, even worse if your therapist also wants to know more about your difficult mother or problems with your partner at the same time. If your therapist is kept in the loop, the three of you can communicate and tackle one issue at a time to slow the overwhelm.
The more your healthcare providers can communicate, the better care they are able to offer you in their specialized fields.
Here at Start My Wellness have just brought on registered dietitian Toni Faye Haithcock. She works with our therapists to bring you the comprehensive care you deserve.
If this sounds like something that would benefit you, give us a call at 248-514-4955 or reach out to us on our contact page.
We can't wait to hear from you!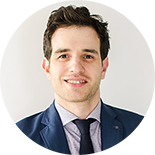 Author: Anton Babushkin, CEO PHD
*This blog was created with the help of Kaitlyn Pfiester