Like adults, children go through ups and downs with their mental health. Sometimes these problems reflect different developmental stages and can be considered normal, but when symptoms begin to interfere with your child's daily functioning, it may be beneficial to consider treatment. 
Addressing these mental health concerns in children is crucial to avoiding larger problems later in life. 
Becoming aware that your child may need treatment is a positive thing! However, finding a therapist for your child can be a challenging and exhausting task. 
Some of the biggest problems you may face are a lack of providers in your area, long waitlists, and inflexible schedules. Start My Wellness recognizes the importance of ensuring your child is seen promptly and given quality mental health care. 
In order to focus on the therapy itself, we do our best to simplify the process leading up to your child's first session. That's why we offer immediate appointments, accept a variety of insurance coverages, and provide a location that is easily accessible to those in Oakland, Wayne, and Macomb counties. 
How Do I Find a Therapist for My Child? 
Start My Wellness has four new therapists who work with children: Madison Broadwell, Kendra Nash, Marianna Olson, and Mi-shael Taylor. Each therapist has a unique skill set and utilizes various therapy styles to best fit your child's needs. 
Our therapists are available to schedule appointments as early as today! We offer availability both in person at our Ferndale office, as well as virtually, depending on you and your child's needs. We also provide flexible schedules to work around school and work obligations. 
What Should I Look For In A Child Therapist?
Someone Your Child "Clicks" With. 
When considering a therapist for your child, you may want to think about who your child will get along with. The relationship your child develops with their therapist will foster the most growth. We recommend utilizing our free 15-minute consultation to give you a better understanding of what treatment will look like. 
Someone Who Will Collaborate With You.
Another critical aspect of choosing a therapist is how they collaborate with you as the parent/caregiver. While your child is the one seeking therapy, caregivers often play a prominent role in helping to create positive outcomes. 
Here at Start My Wellness, we value strong partnerships with caregivers during therapy and strive to provide consistent communication regarding your child's progress. 
Consider Family Therapy.
Beyond individual therapy sessions, we also offer therapy services for families. Addressing broader conflicts and strengthening interpersonal relationships is a great place to start in the therapy space, especially if you are already experiencing problems in your relationship with your child/children. 
A number of our therapists offer therapy services for families. Check them out here! 
What's the Next Step? 
Finding the right therapist for you and your child should not be a chore! Luckily, we have four new therapists who specialize in working with children and have immediate availability for in-person and virtual appointments.
To make an appointment or if you have further questions, please call our office at (248)-514-4955. You can also book appointments on our website.
We can't wait to hear from you!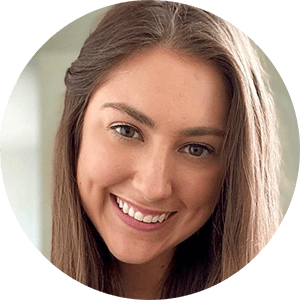 Author: Jordan Reynolds, LLMSW
View Therapist's Bio / Schedule Appointment