At Start my Wellness, we see our patients as human beings first.
As medical offices become evermore infiltrated with paperwork, insurance claims, and billing inquiries, striking a balance with completing administrative work and spending time with patients grows more challenging. Important customer service qualities like responsiveness from the front desk, easy and simple billing, scheduling options, and a friendly person to answer questions are rarely part of the experience.
 At our office, despite a healthcare landscape growing in complexity, our responsive and attentive approach to caring and listening to our patients is integral to our core values. We feel strongly about caring for our patients in a holistic manner, listening, learning, and helping them manage life by developing healthy coping skills and a therapeutic relationship. We are proud to distinguish ourselves by offering a variety of services, tailoring our offerings to the individual's needs, and providing flexible appointment times. 
Have You Ever Had Difficulty Getting a  Billing or Prescription Question Answered? 
A quick glance at Google reviews will show you the main complaint in healthcare is difficulty reaching a medical provider to get your questions answered.
From the beginning of its inception, Start My Wellness was envisioned as a company that values the holistic patient experience.  This means we work hard to create an experience that feels customer-friendly while simultaneously providing you with the highest standard of healthcare possible.
Think of companies like Uber, Amazon, or Google. The user experience is typically so professional that you don't even think about how they function behind the scenes. This is what we strive for every day.
To help in this grand endeavor, we recently recruited Brendan O'Connor to manage the front desk, including answering your phone calls and emails. 
Brendan's highest priority is responsiveness! 
As the owner of Start My Wellness, my first comment to him was, "Prioritize responsiveness. Our customers want and need a friendly and quick way of getting in touch with us." 
Have a question or concern? Email Brendan at Brendan@startmywellness.com. I think you'll be pleasantly surprised by his quick reply!
I look forward to more innovations in the future to help you get access to mental health and wellness services faster and easier than ever.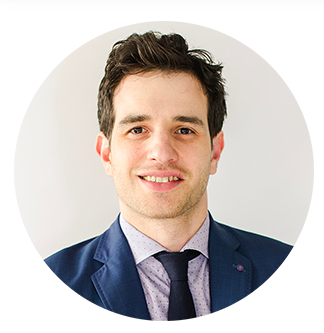 Author: Anton Babushkin, CEO, PhD
View Therapist's Bio / Schedule Appointment
*This blog was created with the help of Kaitlyn Pfiester