Introduction
Simply put, kids need interactions with others in order to grow. They need helpful role models to assist them in learning how to manage their feelings. From parents and other adults, children are able to learn how to make decisions and behave in ways that will help them be successful. These are some of the reasons why in person therapy is especially important for kids – they need in person relationships that will help them develop. Since kids don't usually have the best communication skills, and a lot of what they convey is done through play, our therapists use play therapy to help kids learn how to proactive express their feelings and needs. Start My Wellness just recruited 3 additional child therapists who work with kids as young as 6 years old. We also have several nurse practitioners who specialize in prescribing medication for children, when needed.
One of the specialties of Start My Wellness therapists is working closely with parents- kids have the best outcomes when parents and therapists partner to understand the child's strengths and weaknesses in the larger context of family, school and community. Parents and therapists can work as a team to help make sense of the child's difficulties and help the child change their coping skills and behaviors to function better at home and school.
What are some benefits from in person therapy for kids?
Learn to pay attention to and communicate strong feelings verbally
Practice managing emotions and expressing their needs more effectively
Increase range of problem-solving skills and ability to ask for help
Change "problematic" behavior by better understanding and conveying their needs
Improve motivation and ability to succeed in school and relationships
How do Start My Wellness therapists uniquely help kids?
We specialize in working with parents as a team, to create the best outcomes
We constantly work on improving our own approaches and skills
We check in about progress and make sure that parents feel therapy is helping.
If you are looking for help for your child today, call us at 248.514.4955 or schedule online at https://startmywellness.com/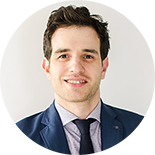 Author: Anton Babushkin, CEO PHD
*This blog was created with the help of Kaitlyn Pfiester