Key Takeaways:
Caring for oneself is usually best learned in the context of a relationship
Scheduling an appointment is the starting point to better self-care skills
Being able to see a therapist or medication prescriber sooner rather than later helps a new patient feel hopeful about potential growth and well-being.
          The answer might seem obvious – in today's fast-paced 24/7 world, none of us want to wait for anything. However, in the world of mental health, the quick and thoughtful response to a potential new patient has additional importance.
          I've had more than one experience where once a patient scheduled an initial (or follow-up appointment) they reported starting to feel better, calmer. Not that scheduling an appointment is an actual replacement for treatment. But initiating help can, in the best-case scenario, be a reminder for a person that help is available, that someone in the world is able to spend time with them and try to help with their challenges.
          For those of us lucky enough to have responsive families, we may have learned from an early age that caring for others exist. These caring others hopefully taught us not only to seek help when needed but also how to soothe and comfort ourselves when outside help is not available. This is an essential skill all people need.
          The good news is, many people can benefit from therapy, psychiatric medication, or both, and one of the chief ways they benefit is by learning how to notice and respond to their own needs. Being a person means paying close attention to the things that help us survive and thrive. And noticing our feelings and emotions is one of the more important clues about our functioning, life situation, and needs.
          So what does all of this have to do with being able to quickly schedule appointments? Starting or resuming treatment is an important step on the way towards improvement in self-care. The skills of caring for oneself (including one's emotional health) are usually best learned in the context of a good relationship. Therapy offers this unique opportunity.
          My office recently relocated to Ferndale. We are excited to welcome new patients for in-person and online sessions for therapy, medication management, and many other services coming soon.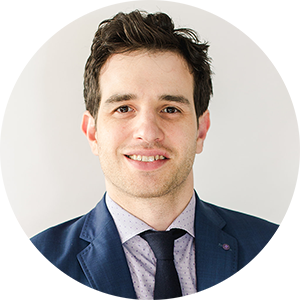 Author: Anton Babushkin, CEO, PhD
View Therapist's Bio / Schedule Appointment