Many social, environmental, and economic factors can impact our mental health. Whether social media, personal relationships, or financial status, different sectors of our lives affect our well-being and by the same token, well-being affects our abilities to thrive in different facets of life. 
 Mental health can be considered as a three-pronged bio, psycho, and social journey to cultivating positive well-being. Treating mental health is frequently holistic and multidisciplinary in nature, meaning that it involves different yet complementary perspectives and opportunities for care.  Sometimes therapy may be the best treatment for individuals and families. Some patients may thrive while seeking both therapy services and medication support. Others may benefit from additional disciplines such as nutritional counseling or testing for certain conditions like ADHD or autism. 
Taking medication to support mental health and well-being in this day and age is often still considered as a taboo point of discussion. Stigmas remain and mental health awareness has been improving but still has some way to go. As we discuss medication management, we want to acknowledge that mental health treatment interventions are not a one-size fits all approach. Every person is different. Everybody's needs are unique. Each individual is valued and recognized for who they are and their personal experiences. At Start My Wellness, we value fresh starts, new beginnings, and an openness to seek perspectives with a science-based, non-judgmental approach. 
For many, the idea of seeking out psychiatric medication is a daunting one. We would like to debunk some common myths and explore some facts that you may not be aware of regarding psychiatric medication.
1) You have options for treatment.
If you are managing depression, anxiety, insomnia, or any other issue, taking antidepressants, anxiety medication, or sleeping pills have more than likely crossed your mind. 
However, medication isn't your only option! Therapy is a great place to start if you're unsure about which direction to go. Therapy in conjunction with medication is also great for many people. 
2) Your therapist will work with you and will not persuade you to take medication. 
Unfortunately, this is a common fear of many. But rest assured, if medication isn't something you're looking for, your therapist will do everything in their power to help you in other ways, such as teaching you coping mechanisms to help alleviate symptoms.
3) Medication doesn't always have to be taken for life.
Contrary to popular belief, medication doesn't always have to be taken for life. For example, for some taking anxiety medication for a time can help ease symptoms and allow you the space to heal. 
There are a few instances where it is best to take them long-term, but it depends on many factors such as the severity of the problem and your comfortability level with taking medication. 
4) Seeing a psychiatric nurse practitioner is one of the best routes to take if you are considering medication to support your health and well-being.
Figuring out what medication you think you might need is not something you should have to face on your own. Thankfully, here at Start My Wellness, we have several Psychiatric Nurse Practitioners who are happy to help you along your journey and provide you with information tailored to your specific needs. 
We are here to help you feel better and live your best life. Whether you decide to take medication or not is entirely up to you. Our job is to provide you with all of the information available to help you make an informed decision.
If you would like to speak with one of our therapists or nurse practitioners, please reach out to us on our contact page or call us at 248-514-4955.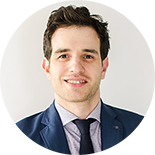 Author: Anton Babushkin, CEO PHD
*This blog was created with the help of Kaitlyn Pfiester