There's no standardized way to test for ADHD, but here are a few common ways therapists and other mental health professionals determine if their client needs help in that area:
1. The Checklist
Depending on who you see, they may simply hand you a checklist and diagnose you based on your answers. You may also seek an online assessment and be diagnosed by someone you've never met. Finding a reliable ADHD assessment can be difficult, especially for adults. Searching Google will likely lead you to short questionnaires that promise answers without actually getting to know you as a person.
2. Clinician Interview
Another way you may be diagnosed with ADHD is through a typical clinician interview. While this method is more reliable than a questionnaire, it still may not get to the bottom of the issue.
3. Psychological Testing
This test will look into your behavior through interviews. What makes it different from the clinician interview is questionnaires will likely be given to your friends and family to complete and turn in. Understanding how you view yourself (and how others see you) will give the interviewer the best possible picture of the situation.
Why Is Psychological Testing Considered The Best Way To Determine If You Have ADHD?
Due to the in-depth nature of the evaluation, psychological testing is considered the most accurate way to find out if you struggle with ADHD. It takes aspects of both the checklist and the clinician interview methods and combines them for better results. Psychological testing also takes your specific life circumstances into account, so you never have to worry about whether or not your diagnosis would be different if you had answered a single question a bit differently.
How Can Start My Wellness Help?
If you think you may be struggling with ADHD, meeting with a qualified specialist is a great place to start. At our office, Nosa Obaseki will take care of you and your psychological testing needs in collaboration with Dr. Bill Bloom, who has 30 years of experience! We have also just implemented an online ADHD testing/screening program for 6-18 year old kids and teens. For more information about our online ADHD testing/screening program, visit https://explainmind.com/
If you'd like to find out more about how we can help, call us at 248-514-4955 or reach out to us on our contact page.
We can't wait to help you get to know yourself better!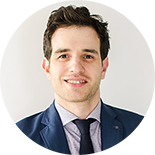 Author: Anton Babushkin, CEO PHD
*This blog was created with the help of Kaitlyn Pfiester