While both nurse practitioners and psychiatrists can prescribe medications, they specialize in slightly different areas.
Nurse practitioners are registered nurses who have undergone advanced training. While it varies from state to state and practice to practice, most nurse practitioners can assess the needs of a patient, diagnose diseases, order and interpret tests, and prescribe medication. In the same way that a physician's assistant does many of the same tasks that a doctor does, a nurse practitioner does many of the same tasks as a psychiatrist.
Although similar to a nurse practitioner, a psychiatrist is considered a doctor. They went to medical school and completed a psychiatric residency program. Psychiatrists focus on diagnosing and treating behavioral, mental, and developmental issues, mainly through the prescription and management of medication. While a psychologist can only diagnose and treat through plans such as Cognitive Behavioral Therapy, a psychiatrist can diagnose and prescribe medication for mental disorders or chemical imbalances in the brain.
Is Seeing a Nurse Practitioner the Right Option for Me?
Here at Start My Wellness, our nurse practitioners continue their training to enhance their understanding of mental health conditions and diagnoses with the experienced psychiatrist, Dr. Rachel Santoro. This continued training allows our nurse practitioners to stay up-to-date on new treatments and provide the highest standard of care.
If you think medication may be the right option for you, then you can schedule an evaluation with one of our nurse practitioners. They are an excellent choice because it can be very difficult to schedule with a psychiatrist. Many psychiatrists have limited insurances that are accepted, are often scheduling appointments weeks or months out, and they are far less common than nurse practitioners. Struggling with mental health issues can be incredibly challenging, and we understand there are times when the assistance of medication is necessary. Having a high-quality nurse practitioner who can help manage medication can make all the difference in the world!
Conclusion
You deserve the most up-to-date and comprehensive care possible, so we are dedicated to furthering our nurse practitioners' education through additional specialized seminars to bring you the highest quality care possible.
If you would like to find out more about how we can help, call us at 248-514-4955 or reach out to us on our contact page. We can't wait to help you get back on your feet!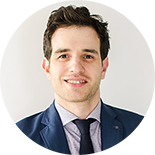 Author: Anton Babushkin, CEO PHD
*This blog was created with the help of Kaitlyn Pfiester