*The examples provided below are composite cases, synthesizing disguised information and not any patient in particular*
Key Takeaways:
In relationships, it is important to know what you want

Direct communication is often the best way to know if someone is compatible

Don't be afraid to make your own priorities be clear – being up front will make it easier to assess whether the other person is on the same page.
Looking for Love
After a recent breakup, Tarah was starting to date again. She had moved to a new city and was excited about the possibilities ahead of her. However, her plan to meet many new people quickly fell to the wayside when she met James. James was attractive and interesting, and Tarah couldn't believe her luck that a guy like him was single! He seemed interested in her, but after spending the weekend together, he was intermittently responding to her messages.
"I don't know what to do," Tarah told me. "It seems like he's still playing the field, which is what I was planning on doing myself. But everyone else seems so boring compared to him. I said yes to a date with someone else for tomorrow night, but I don't even want to go because he's not James."
When I asked what she liked about James, Tarah spoke with excitement of their first dates, and "how amazing it is that a cool guy like him" was into her. When I asked what she knew about him that made her view him as a compatible romantic partner, she had less to share. 
"I want to see where it goes. There must be something that makes us a good match. I feel such a spark with him that it has to mean something," Tarah said, as if to reassure me, although she likely needed the reassurance herself. 
An Activated Attachment System
Tarah was feeling anxious in the relationship. He was sending mixed signals about his interest in and availability for her, and she lacked clarity about where she and James stood. But the thought of telling him that petrified her.
"Won't I seem too needy? I want to play it cool. I feel like if I tell him I want to define our relationship, he'll feel like I'm pressuring him and will just leave without giving us a chance."
"But playing it cool makes you feel miserable, and it isn't true to yourself and your needs," I pointed out. "And if he doesn't know your needs, what chance does he have of meeting them?"
Shifting the Focus and Calming Anxiety
The thought of open, effective communication felt threatening to Tarah because she feared the end of this new connection, which she had built up in her mind as her only promising option to find love. This was more than all-or-nothing thinking: this was Tarah's attachment system hard at work, seeking security in another person, but latching onto someone that made her feel like she was on an emotional roller coaster just two weeks into knowing him. Our sessions became opportunities for Tarah to practice slowing down and taking a closer look at her own needs for closeness and stability. Knowing and accepting these needs helped her to assess potential partners and to take an active role in ruling out ill-suited matches like James in favor of those who could be available, direct, and attentive to her.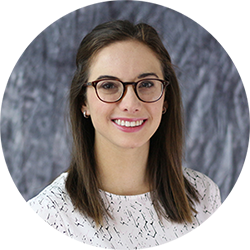 Author: Lindsay Hall, MSW, LLMSW
View Therapist's Bio / Schedule Appointment