Generation Z, born between 1997 and 2012, may be more open to therapy than any generation before. In fact, it seems that young people today have far more positive and unbiased views towards mental health topics than even Millennials, who had previously been labeled the "therapy generation."
While Millennials may have opened the door for Gen Z to feel more comfortable discussing mental health, teens today are actively working to destigmatize conversations about mental illness, and are seeking help in higher numbers and more novel ways. Although this openness toward normalizing mental healthcare is an encouraging quality, Gen Z'ers are also more likely to experience periods of great stress, anxiety, and feelings of depression. According to a survey conducted by the CDC, more than a third (37%) of high school students say they experienced poor mental health during the COVID-19 pandemic, and 44% reported persistent feelings of sadness or hopelessness over the past year.
Now, is it true that Gen Z is more prone to experiencing mental health disorders, or are they just more likely to admit it and seek help? Some medical researchers attribute the uptick in mental illness diagnoses in young people today to the amount of violence Gen Z has witnessed in a relatively short time. In their lifetime, teens today have witnessed the 9/11 attacks on New York's City World Trade Center, other large-scale terrorist attacks in Boston, London, Paris, and Madrid, rises in reports of sexual violence, climate change, school shootings, and, perhaps the greatest culprit of all, the COVID-19 pandemic. Young people today are also the first in history to contend with issues of cyberbullying or bullying behaviors carried out on social media and the internet.  
Knowing all of this, it's no wonder that Generation Z feels the necessity to normalize seeking help in the form of therapy.
The Internet and Access to Information
Gen Z has indeed witnessed more conflict and violence than other generations due to the fact that most of them have instant access to global and local news from the device seemingly glued to the palms of their hands. Truly, they are the first generation in history to grow up with the Internet, and they have quickly become experts at using it to express themselves and connect with others. 
Before the Internet, people could only learn about mental health from their doctors, by reading books, magazines, and other forms of media, or through whispered conversations they hoped couldn't be traced back to them. In addition, due to the level of stigma attached to mental illness in years past, much effort was spent to minimize, hide, or erase the experiences of people living with mental illness.
In contrast, young people today are eager for change and don't want to be held back by mental health problems. And the Internet is the first place they go to seek help and move forward. 
Again, while Gen. Z's efforts to destigmatize mental health is encouraging, it's also important for parents and caregivers to be aware of what types of messaging their children are being exposed to and actively look for online. 
The Role of Social Media
Whether they're scrolling through #therapytiktok to learn about ADHD or watching Instagram Reels about setting personal boundaries, young people today are inundated with messaging about mental illness and treatment every time they pull out their phones. Popular social media apps like TikTok, Instagram, Youtube, Pinterest, and Facebook track their users' viewing preferences to more accurately target specific audiences for specific products and topics. If users linger on one video for longer than normal, the app's algorithm takes note and soon recommends similar videos until users are exposed to repeated themes. The algorithm and repetition are powerful forces that can cause us to form connections in our brains that we might not otherwise have made. For example, if I like a TikTok about "How to tell if you have ADHD," just once, I will soon see many more videos about ADHD on my For You page, and they'll just keep on coming. The more I see these videos, the stronger connection my brain forms between me and that particular condition. I may self-diagnose after seeing so many videos magically directed at me that I stop the inquiry there and trust the app over a licensed professional. 
A study from last year examined 100 TikTok videos with the hashtag #mentalhealth, collectively viewed over 1 billion times. Researchers explained that teens today use the app as a source of information and support. The comment section on most videos on the app is filled with other users who share advice, ask questions, and encourage each other. This can be seen as a positive phenomenon that young people can find supportive communities online. And parents should be encouraged to ask their children about what they learn from these videos and communities. Think of it as a starting point for helping your teen navigate their own mental health journey. Of course, as parents, it's also important to ask your child questions and discuss where and from who they are getting their information. 
#Therapytiktok
When the pandemic began in 2020, many licensed therapists and mental health professionals had to pivot and began offering their services online. While for most, this turned into virtual visits that operated relatively in the same way as their in-person sessions had, others turned to the popular social media app, TikTok to offer advice and information to a broader audience. What perhaps started as a hobby or way to get through quarantine, #therapytiktok has now become one of the most searched topics on the app. 
In a New York Times interview, Lisa Henderson, a licensed professional counselor and past southern region chairwoman at the American Counseling Association, expressed her concern that the necessarily short videos on TikTok can present mental illness and treatment as quick, easy fixes. It's true that these short videos can give enough information about an aspect of mental health to spark conversations between teens and their peers or teens and their parents, but it's important to note that they can't possibly be comprehensive enough to replace a clinical diagnosis from a licensed professional. 
Moving Forward, Offline
Generation Z is open to, ready for, and hungry for a healthier and happier future. Keep this in mind the next time you talk with your teen about mental health. Encourage them to come to you with questions and together, you can find ways to move forward, toward that common goal. Remember that social media and screen time are not all bad and can help your teen feel more connected to others. And finally, if your teen comes to you ready to talk, encourage them to continue staying open and ask if they'd like to try something new, going to therapy. 
For more information and to make an appointment for your child or teen today, click here.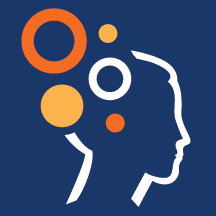 Author: Alaina Perez
*This blog was created with the help of Anton Babushkin and Mike Misiak